How to Find Out What Your Competition Is Doing for SEO
No matter what online business you run, your everyday activities concentrate on spreading the word about it, attracting more visitors and convincing them to use your services, tools or buy your products. You have to compete for every single client with a bunch of smaller and bigger companies.
As an online entrepreneur (and a regular DailySEOblog reader) you're perfectly aware of the great and undeniable impact that SEO plays in improving business visibility and making a purchase funnel bigger. Your most serious competitors are already taking the advantage of SEO. If you want to outpace them, you should make your optimization process better than theirs.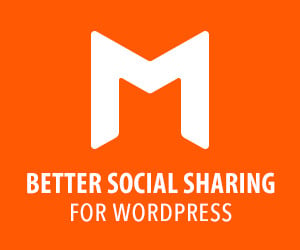 Before you plan and implement any winning strategy, you should investigate how their optimization approach looks like. That's why, today I'll focus on showing you how to do a profound competitors' analysis with Positionly.
Compare Your SEO At a Glance
There are two ways of analyzing your competitors' performance: a quick and a more detailed one.The first is perfect for monitoring the market on a daily basis. If you make checking your website's rankings as a part of your daily marketing routine, you'll absolutely love this solution.
While doing a quick overview of your ranking positions, you can analyze the competitive websites with just one click. Stay in the "Overview" section and click on "Competitors"in the horizontal upper menu. You'll see a list of all the competitors that you've added while setting up your account. (If you've skipped this step, you can add them now.)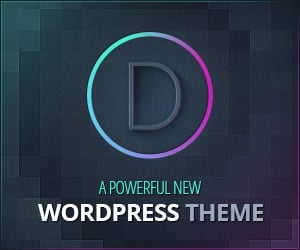 You can compare your rankings with all of your competitors at a time. Possible graphs could look like this:
You can see how you look against your competition immediately. It will be quite easy for you to evaluate the distance that divides you from "the big guys". Also, if you need more detailed data, below the charts you can find and compare such metrics as: the average position, number of keywords in top 10, changes in rankings as well as page and alexa rank.
Diving Into Details
Whenever you want to do a more comprehensive analysis, got to the "Competitors" section on the "Website Menu". You will see a list of websites that you've recognized as competitive. Before you dive into more detailed information, you can see which of your competitors has a better average position in SERPs. Also, if there is a new competitor in your industry, this is the right place to add him to your list.
After choosing a particular competitor, you'll be able to compare his position with yours in a single graph. (The overview will be the same as the one you could see while doing the quick analysis.)
You should pay a special attention not only to the diagram above, but to the summary of positions as well. How many keywords do you have in "Top 10" comparing to the other website? Is your page rank stronger? Were there many changes in both your and your competitor's positions?
The Most Competitive Keywords
The next step of the detailed analysis should lead you to the "Keywords" section in the "Competitor Menu".
Positionly compares your and your competitor's average position for every single keyword that you've added within the app. We also show every change in position that appeared recently, along with the volume of competition and links to a web page that shows up in SERPs.
Click on a specific keyword to take a closer look at how your rankings look like.
You can see it clearly that your competitor's position is much better than yours. Yet the distance is not so far, which means that it is still worth targeting for that particular keyword.
What's great about the comparison feature is that you can check yours and your competitor's position for more than one keyword in the same view. Below the graphs we show you a list of all keywords. Pick the one that you're particularly interested in and hit the "Compare" button.
Possible graphs could look like this:
You can compare as many keywords as you want.
If you have a massive amount of keywords to track, a good idea is to organize them into groups. If you have already created a few, we will not only show your average position for a specific group of keywords, but we will compare it with your competitor's position as well.
Go to the "Groups" section in the "Competitor Menu" and choose one of your groups and compare the graphs.
Positionly can compare different configurations of different data sets. It's up to you which information we will analyze for you and what exact insights we will deliver into your inbox.
Customized Competitor's Reports
We know that you can't afford to miss any changes and emerging trends when it comes to how your competitors rank in the most popular search engines. That is why we generate and send you detailed reports about your (and your competitor's) performance so that you won't miss a thing!
Go to the upper section of your Dashboard and choose "Reports". Name your report, choose your website and its competitors, define the dates and the report type. Before you hit the "Generate" button, think of all the people you would like to notify about the report. What's super important, they don't need to have their own Positionly account to be able to receive the report!
As you can see, there is a variety of different ways in which you can analyze your competitors' performance. Of course the more detailed insights you get, the better you can plan your optimizing activities.
If you don't have a Positionly account yet, simply sign up for a free 14 day trial and pull out of all the important insights about your competition.
Also, if you have any questions about how to do a comparison analysis, SEO in general, or Positionly drop me an email at kinga@positionly.com. I'll be more than happy to have a chat with you.
Liked this article? You'll love the newsletter!
You'll get one newsletter every month that'll be loaded with...
1. Amazing content on Growth hacking & Marketing Tips for Startups!
2. Freebies and Giveaways!
3. New SEO software demos and try outs!
4. Exclusive tips from online marketing experts!
5. Free downloadables!